A successful summer



Gafael Llaw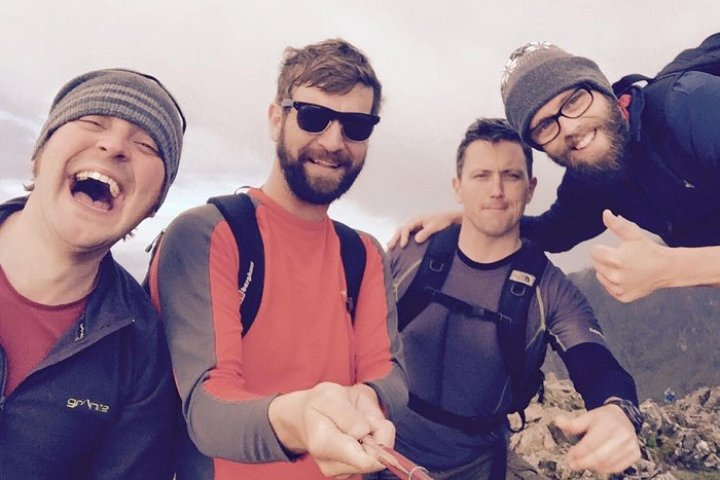 Once again this year, Gafael Llaw volunteers and supporters have had a busy summer of fundraising.
A sponsered walk was held to the summit of Snowdon and on a sunny day in July. Many people joined in showing their support for the charity, a through the sponsor form, money buckets and selling food at the halfway cafe, over £1000 was raised.
A number of individuals have also supported the charity over the summer, by taking on challenges and arranging events.
Linda Thomas, Caernarfon ladies golf captain has chosen Gafael Llaw as her chosen charity this year. She arranged an auction back in June with the auctioneer Morgan Evans.
Linda said:
"It was a very successful night, and I'm extremely grateful to everyone who contributed, helped or supported the event in any way. £3,000 was raised towards the local charity, a charity that is very close to my hart."

— Linda Thomas, Caernarfon ladies golf captain
In June, Alun Lloyd Williams and a gang of friends took on the challenge of climbing 15 of Wale's mountains which are over 3000 foot in 24 hours. The journey was 3 miles long and is regarded as one of the hardest walking challenges in Britain. Alun raised £540 towards the charity.
Alun said:
"This was one of the hardest things I've ever done. I chose Gafael Llaw as a charity because it is a brilliant local charity. I remember seeing the Tour de Cymru bike race about a year ago and I thought back then that I'd like to do something."

— Alun Lloyd Williams
Iwan Trefor Jones, Chairman of Gafael Llaw said:
"We are extremely grateful to everyone who have supported Gafael Llaw over the summer.

The support and commitment of the local community has been superb and important to the charity. All the money raised over the summer will be used to improve facilities and services for children and young people from this area who suffer from cancer."

— Iwan Trefor Jones, Chairman of Gafael Llaw