Charity golf day raises £5,000



Gafael Llaw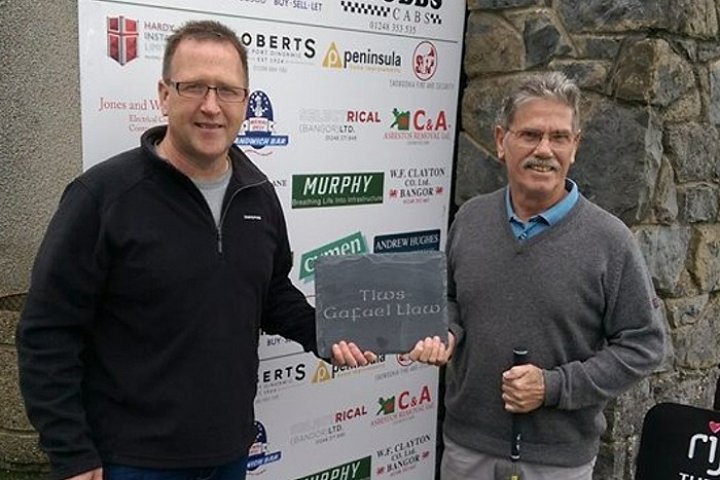 A golfing charity event held at St. Deiniol Golf Club, Bangor proved to be a roaring success, raising a grand total of £5,000.
Over 140 golfers competed over 18 holes, all in the name of charity. The winners were Maldwyn Jones, Steven Morris, Dafydd Pritchard and Kevin Roberts with a score of 108 points. The prizes consisted of titleist, vokey, wedges, an Irish golf break and Pro V1 golf balls.
An auction was held in the evening by local auctioneer Dafydd Hardy, and a number of items were sold to the highest bidders, including teakwondo gloves signed by Olympic gold medallist Jade Jones and a signed WRU training top.
Huw Hardy, main event organiser said:
"I would like to thank the people of Bangor for making this event such a success. I am grateful to each and every business and individual who supported us. Prizes were donated from local businesses, neighbouring golf clubs, and as far afield as Ireland. I am extremely grateful to everyone who helped and supported in anyway. The event was thoroughly enjoyed by all the competitors, the course was in perfect condition thanks to the green staff, and the sun came out. We couldn't have asked for a better day."

— Huw Hardy
Iwan Trefor Jones, Chairman of the charity added:
"We are very luck as a charity to have such a dedicated team of volunteers. Huw worked tirelessly to arrange this event; from gathering sponsor donations from local business to arranging the prizes and evening auction. I am very grateful to him and all the volunteers who help on the day. The money raised will be used to ensure that children and young people from this area who suffer from cancer receive the best possible treatment and services."

— Iwan Trefor Jones, Chairman of the charity