Football Club announce chosen charity



Gafael Llaw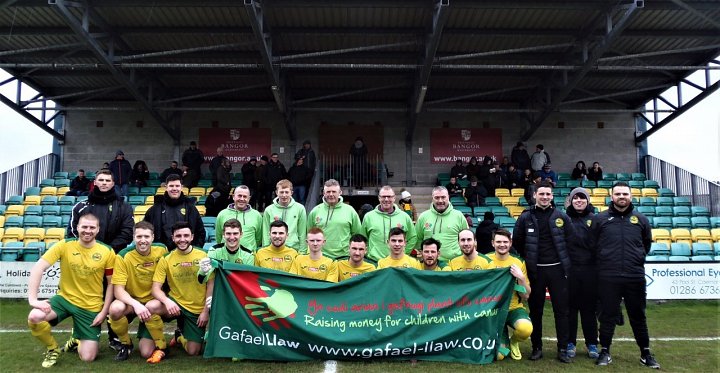 Caernarfon Town Football Club is delighted to announce that their official charity for 2017 is local children cancer charity, Gafael Llaw.
Chairman Richard Morris Jones is looking forward to working with the charity, which was set up in 2013 to support children and young people from the Gwynedd and Anglesey area suffering from cancer:
He said: "Everyone at the club is looking forward to working with Gafael Llaw, and we hope to work closely with them over the course of the year to support the wonderful, and much needed service they provide in the community. We're all very proud to make this announcement and hope we can help Gafael Llaw continue to make a difference."
Iwan Trefor Jones, Gafael Llaw chairman said: "We are delighted that we have been chosen as Caernarfon Town Football Club's official charity. As a local charity that was formed and is based at Caernarfon it's great to get this support locally.
"All of the money raised by Gafael Llaw goes directly towards improving the facilities and services for children with cancer in Gwynedd and Anglesey. We look forward to working with Caernarfon Town Football Club on fundraising events this year, and would like to thank them for their great support."